What Makes YCT So Special – Why Hire YOU?
The Ghostwriting Service
My partner and I have been doing this for a while. If we combined the number of years of experience, it may well come to be over a century – ok, we are not THAT old but we have been writing, editing, publishing, and more, for some time now. We have even been coaching others on how to do it as well as providing them with tips on how to start their own business, consulting firms, and agencies. So, yes, we have been there and done that.
Ok, enough bragging…
It has been our experience that there are more "experts" out there who are not really experts than people who actually deliver on their service. Unfortunately, we have seen it first-hand. So, you really need to be careful to ensure that you protect yourself from being taken advantage of or scammed. It is much easier to find a scam on the internet than it is to find quality service. Granted, we view ourselves as quality service providers but anyone can say that, right? So, instead, here are some tips that we apply, ourselves, when looking for services on the internet. Specifically, these are considerations for you when trying to select the best ghostwriting agency for your needs (and wants).
Consider the following when identifying the right ghostwriting agency for your needs…
Cost. There are so many companies and individuals out there who will solicit your business with the lowest cost available. We (Deborah and hubby Michael) have been freelancers deriving income from the internet for twenty years and in the beginning, we also went for the bright lights of the lowest cost service. Without exception, we were burned whenever we used the lowest price as the deciding factor.

 

Quick Story >> We also offered the lowest price for domain registrations and we were the lowest price in the world for one week, remaining the lowest price in the United States until GoDaddy came on the scene. You know what we learned? As much as we wanted to offer our clients the lowest price, even we could no longer do that. We owe GoDaddy a debt of gratitude for helping us to get out of the business of the lowest price.

 

Why is this the case? Let's apply it to our writing agency…

 

In order to offer quality service, the writer and agency also need to be invested in the project, providing that passion that intertwines with the writing process. In order to truly invest themselves in the project, they need to have the same desire for success as the client, if not more! That is the beauty of the creative process.

 

It has also worked for me, Deborah, retaining the spot of #1 in Jazz in Los Angeles and often popping to #3 in Jazz in the world! In order to have that devotion, passion, and quality, you will want to look beyond the cheapest price out there and find the agency that is passionate! Granted, don't go for the most expensive just because it is the most expensive but be cautious when thinking about the lowest price being your deciding factor. Proceed with caution, for your sake!

Payment Arrangements. Do not opt for a service that requires full payment up front, unless they have some sort of escrow service that holds the payment and allows you the legal access for a full refund if you are not satisfied. It is usually unreasonable to expect that a writer or agency will work for free, without some sort of installment. Why? That is because the writers also need to pay for electricity and internet access and running water while they are working for you. That said, there is no reason that they should be paid the full amount before any work is done. There is a dance that goes on in the process of writing a book or any creative work and the client and provider/writer/agency need the opportunity to build that trust that is so needed.

 

No matter how well-intentioned a writer or agency may be it is human nature to not have as much of an incentive to work on the project if it has already been paid in full. So, the payment arrangement (installments) helps you to ensure that there is an incentive for the provider as well as providing an incentive for the provider to finish the project. More importantly, it gives both parties that opportunity to start building the trusted relationship that can continue until the finalization of the project.

Leader of the Pack. Who is calling the shots? Since you are the client, you should have the final say. The agency and writer are consultants who can provide suggestions, based on their expertise, but the final say is up to the client.

 

There is an exception to this, but it is in the area of Codes of Conduct, laws of the country, etc. But, even in those cases, the agency is not there to tell the client what he or she can or cannot do with the book. Instead, it may be a case where the agency may not be able to do something that is legal in another country or not unethical (double negative intended) in another scenario. This is not common but if this is the case, it should be fully communicated before the contract is signed so that there are no surprises later.

Experience. It is important that you find an agency that has experience. This is not only limited to the writing experience but also business experience. You may find the most awesome writer but if they do not know what they are doing as far as business practices go, your project may not get off the ground. This is where it is helpful if you deal with an agency rather than a single freelancer. However, that does not mean that you should not work with a freelancer. It is possible to find a freelance writer who has experience in business and actually serves the client in all areas of the project in a much more thorough manner than an agency. It all depends on the entities being compared, which is why it is important to understand what your freelancer or agency has to offer and what their experience is.

 

Quick Story >> We once came across an agency who employed a young, inexperienced person in a critical department/role, with no real oversight. While it is admirable that this young person was gaining experience, it was essential that he or she has oversight and that someone would be in a position to doublecheck anything that was sent to a client before it was sent to the client. Instead, this inexperienced person inadvertently made a mistake in a critical area and it cost the agency the contract. This critical mistake could have been avoided with proper management of the department and it could have also served as a learning opportunity for the new employee without adversely affecting the client and without losing the contract. This is an example of either a poor application of management skills or management skills that did not exist and the agency lost out, the client lost out, and so did the inexperienced employee who may have otherwise had the opportunity to learn and grow. Interview your agency or freelancer and be sure that you feel comfortable that they know what they are doing, even in such things as business practices (like management).

Reputation (and Client Testimonials). While ghostwriters and agencies who employ ghostwriters generally have to refrain from sharing the titles of the books that they have authored (because the author is the client and not the ghostwriter), you should be able to ask for testimonials and access to portfolios of what they can share. Keep in mind that often times they cannot share what would be the most helpful because of the privacy aspect of the ghostwriting contract with any previous client(s). And, that is a good thing. If you come across a ghostwriter or agency who will not divulge private information of past clients that demonstrates that they adhere to their own contracts and protect their clients' privacy. That is an indicator of how they will likely treat you, as well. If you come across a ghostwriter or agency who freely shares the titles of the books they have ghostwritten, you will want to reconsider. After all, you are paying the agency to ghostwrite your book, which means you get the credit as the author. If they are going around taking the credit, you have paid for something that you did not receive (your authorship).

 

Rights. Continuing with the previous point, as the client, you have the rights to your book. You are the author. You may have hired a ghostwriter but it is your name listed as the author and you have the rights to the book and any derivative works. The only exception is if you decide that you want to negotiate a better price in exchange for sharing rights but be wary. Only proceed in that direction if you feel it is necessary and ensure that you involve a lawyer in that process. We recommend that you do not allow yourself to be coerced into giving up any portion of your rights.
The duration of the project (length of time needed) really varies from one project to another. Much of that depends on the following variables:
how much you would like to be involved in the process;
how much you are needed to be involved in the process;
and scheduling.
We do everything that we can to accommodate your schedule, as far as timing. Also, as an example, for projects like an autobiography project, there is a greater need for your involvement, in order to tell your story (variable #2). So, each project has its unique set of circumstances.
As an example, a book that is about 200 pages may take as little as four months or as much as twelve months. That is a really rough estimate and it can vary, based on the variables mentioned in the above list. That said, there are two things that we can commit to, here at Your Content:
We will not rush a job just to get it done. Quality is the most important, which includes YOUR satisfaction!
We will communicate with you so that you know what we may need from you (i.e. feedback, etc.) and where we are at with the project.
We have other services available beyond the fully ghostwritten book. You could think of them as sort of ordering a la carte. Obviously, ordering a package deal, which is what is generally provided in your initial quote, is the most cost-effective route to go, you are not restricted to only choose that route. So, if you have a book that is partially written already, maybe you want to hire us to complete the book, edit the book (with final touches), and provide cover art (as an example). This can be done, creating a quote that is specific to your needs. Just keep in mind that that route does generally cost more than if you went with the basic quote. We can also give you a breakdown of the differences in price structure, if requested. In that way, you can see what options come with what quote and select what works for you.
We take the anonymity part of our ghostwriting services very seriously. When we are ghostwriting, we may be doing some creative work and typing but we are representing you, the real author.
I would not dishonor myself, our agency, or sacrifice my integrity just for a little bit of credit. Yes, credit and attention may be good (and rewarding) but not at the expense of our integrity. YOU are more important than that! YOU are more valuable than revealing your secrets and privacy – especially when you have entrusted it to us to be protected.
We have seen some other ghostwriting services who seem (I don't know for sure) to attempt to get around the anonymity part of the equation by posting images of the book covers or something reminiscent of the book covers of the book projects that they have ghostwritten. I'm not judging them per se, as each can do what they want but if we did that, I would call it dirty pool. In this day and age, it is so easy to research something, even a photo, and reveal information that is not ours to give. With tools like TinEye one can upload the image of the book cover and find the real book.
We have also seen sites where the plot of the ghostwritten book projects have been revealed as if to build credibility for the ability of the ghostwriters to write a book. There are several problems with this approach:
Sharing a synopsis of the plot does not really reveal the writing talent of the ghostwriter. Samples of other articles (publicly available) or even the sales page are more representative of the writing capability than a synopsis.
Revealing the plot either gives identifying information (similar to the image of the book cover), potentially revealing private information and breaking trust with their clients or it gives a plot idea to someone else so that a competing book can be written. That isn't really quite fair to the original client either.
It does not represent an ethical business practice and would make me wonder what else I have shared that has been violated because of a loophole. The only exception is if the client has given permission for that information to be shared but that is unwise. Already, you are paying a higher rate for the ghostwriting, for the very reason that the ghostwriter's name is removed. Why pay a higher rate and threaten your own credibility at the same time? As a client, be sure that the ghostwriter that you hire does not do that to you!
We have seen some of our competitors indicate that they are fine with not sharing that they have ghostwritten their clients' books but we take it a step further. If you want to share credit with us, that is something that you would need to choose on your end and we do not request it, nor mention it. You see, if I visit a site and see a reference to a book having been ghostwritten (like the story below) how do I really know if that is the ghostwriter revealing information that they shouldn't reveal or the author granting permission. It is none of my business because it isn't my transaction but it puts that gnawing little question mark in my mind so that I do not know whether to trust the ghostwriter or not because I don't know who is sharing what information. That is why our policy is that we don't ask or respond to permission to share. The closest you would ever see is a quote from a client who has insisted on sharing that information and we ask that they do that on their own site, not ours.
Recommendations from our clients mean much more than sharing information that is not ours to share. We NEVER give out client information so even that has to come from the client because of their love for us because we would not demand it.
You know, one of the sites I am thinking of, that shares the information about previous book projects shows not only book covers but the titles are very legible. I just looked one up on Amazon. On Amazon, the description goes on and on about how the author writes about such and such (a personal experience). It saddens me to see that what was a very personal experience for this author client is now revealed on another site and heavily implied that it was not written by the person who claims to have written it on Amazon. It is one thing when it might be a "regular" book (like a novel) but when it is as personal as this particular book (notice I am not giving name, title, or plot), it seems to cheapen the book. I am sad for the author and I couldn't possibly do that to any of our clients. If you hire us and want to reveal that we have ghostwritten your book, you will have to reveal that as we value our trust relationship and do not reveal that information.
As you will notice throughout our responses here in the Frequently Asked Questions section, we aim to please. In fact, we basically guarantee your satisfaction. How are we able to do that? It is teamwork. We provide you with the content and then make modifications according to your feedback. The idea is that we work together until you have a book that you can be proud of and one that you are happy to endorse with your name as the author.
All of our packages are collaborative (teamwork) and our ghostwriting process is a personal experience.
We, as your agency and writers also take it seriously and cannot help but partake in the beauty of that creative process. It is contagious! If anyone tells you that they can write something in a sterile environment and not be touched and feel the expressive nature of the creative work… well, they have not experienced the beauty of that creative process.
Basic Package
Phase 1 (pre-flight) process of identifying the project needs, the team members, and the ghostwriter. This also includes initial introductory call, etc. The Phase 1 is actually *free* and is something that you receive (for the most part) even before signing the contract and deciding which package (basic or premium) you would like. After all, how can you make a decision without the information, eh?
Interviews, research, compilation of any existing notes, etc.
The planning process that culminates in a final deliverable that outlines the project according to the project type. So, for a novel, that would include the plot outline as well as the characters and the character profiles. For an autobiography, it would include the stories that you have identified as wanting to include in your autobiography. While this deliverable does not have to be set in stone and can evolve to some extent through the process, it is basically the book plan and helps all of us to know what page we are on throughout the process (no pun intended).
Ghostwriting (original writing) of the content based on the strategy that we have developed as an interactive team.
Editing of the manuscript on a word-by-word basis to ensure that it follows the standards of G.U.M. (grammar, usage, mechanics).
Revisions of the writing based on the feedback received from you, the author. 🙂
Premium Package
All of the services listed in the Basic Package and also…
Formatting and typesetting according to the requirements of the project (i.e. Print-on-Demand; Kindle; Traditional Publication, etc.).
Assistance in developing a plan to contact literary agent(s).
Book cover design assistance.
10 hours of one-on-one coaching time, focused on YOUR needs (and wants).
Discounted group coaching and curriculum prices.
Additional Services Available A La Carte
Additional coaching hours, including an on-call availability option.
Self-publishing of your book from start-to-finish.
Promotion package (including website design; influencer marketing; content marketing; and digital marketing).
We have our own unique process for ghostwriting. It is based on different factors:
Half a century of experience and more writing projects than we can count.

 

Relevant and recent experience. And, that includes the university and real-life training, to. Even with decades of experience, we are not fuddy-duddies (even though that is an old term.. lol). We even help fuddy-duddies move into the 21st century 🙂

 

Understanding. With this experience, we understand what you need and more importantly, what you want. The psychology (soon to be a doctorate in psychology) also helps in that area.

 

Passion. We understand the creative process and how essential passion is in any project like this. We give you our all! … All the time.

 

YourContent.Today Proprietary System. We have developed a system that works almost effortlessly. We have decades of experience in project management and business (including launching quite a few successful businesses and teaching others how to do so). You get the benefit of that experience.
To see each phase of our proprietary process, click here. And, this is YourContent.Today's unique process developed right here at our company. If you see it elsewhere, the competitor is flattering us by copying our process. Isn't that nice of them? 🙂
So, let's get started!
If you'd like to read the description of the specific phases, you can click on it in the following list:
The YourContent.Today Ghostwriting Process
(Phase-by-Phase Described)
These services are optional and may be added to the contract, along with the explanation of what they include or do not include.
Marketing.

 

Promotion.

 

Publishing.

 

Question and Answer (Q & A). This is the session that is used if you would like to continue to talk about what the quote entails prior to signing it and making the initial payment. This is what is used after the initial 30 min call has been completed. It is also the service that is used if you desire additional strategy sessions beyond those included in your package.
Editing. The book is reviewed and any editing suggestions are made at this point. The client (you) is the boss so ultimately these suggestions are yours to make or break. Your satisfaction is the objective.

 

Formatting. If selected, the book is formatted in the style that was selected. The format is chosen/amended during the contract phase. So, as an example, if the Kindle format is selected, the book would be formatted in the Kindle format during this phase.

 

Cover Design and Book Reviews (Optional). If any add-on services are contracted, such as cover design, illustration(s), book reviews, etc., it is factored into the overall strategy and scheduled for the appropriate phase. Please keep in mind that these are not included in the basic package and can be added during the initial contract phase. They can also be added at other points in the process but are most ideal if defined at the beginning so that they occur at the right time and do not hold up the publishing process.
Writing Begins. Based on the deliverable from the Planning Phase, the initial draft (i.e. first chapter) is started. From there, each draft or portion of writing is provided to the client for feedback and/or approval for up to the number of revisions allotted in the contract.

 

Writing Continues. This process continues, with each portion being written and provided for client feedback until the process has been completed (or the quantity of revisions has been met). If there is a case where the schedule is affected by the writing time, variables, strategy sessions, scheduling, etc., it is updated in one of the weekly project management updates so that everyone is informed on the progress of the project.
Three Strategy Sessions: We have virtual meetings via Skype video or audio in order to start our team process and strategic planning. These sessions are recorded, along with the session notes made available to you.

 

Project Management. The project management (and the project plan) are developed out of the strategy sessions. In cases where more strategy sessions are requested, beyond what is normally allotted for the specific project type, they are available at an additional fee.

 

The rule of thumb is that if the sessions are needed in order for us to facilitate the project management, there is no additional fee and it is included in the overall cost of the project. However, if the session is more of a hand-holding session to help the client feel good (which is understandable!), there will be an additional fee. Assuming that the project is proceeding as originally scheduled, updates are provided at scheduled intervals.

 

Project Deliverables. Any material that you have available for the project is compiled and incorporated into the project.

 

Final Deliverable. At the culmination of the strategy phase of the project, the final outline for the project (or equivalent) is documented and after the process of feedback and resultant changes, it is delivered.

 

This deliverable is in the format for the particular project. In the case of an autobiography, it will include the stories that are selected for the autobiography. In the case of a novel, it will include the character descriptions and plot, etc. Please read the response regarding limits on feedback and revision cycles to understand how it works.
Quote Finalization (Contract) and Initial Payment (First Installment). The quote is signed by both parties and at that point it becomes the contract. The contract becomes binding at this point.

 

Instructions are provided in order to facilitate the initial payment. Also, instructions are provided for the additional payment installments and dates when those payments are due. If you know the amount, you can pay directly at PayPal.com but we really prefer if you follow the instructions in the email so that we can link it to your order and follow internal procedures. But, if you are in a time crunch and want to make the first installment so that we can get your order going, according to our previous conversation(s), you can use the PayPal link directly.

 

Satisfaction and Revision Iterations. Your satisfaction is our primary objective and everything is done to secure that. I'm sure that you are a normal person who would not take advantage of our kindness, but because we have had people who are not as kind as you, we need to put a limit on the number of iterations of writing/editing. That also keeps all of us, as your team (including you), focused on the task at hand (creating the best product possible!). So, the number of iteration cycles for feedback and revisions of each portion provided to you (i.e. each chapter) is three. If additional editing (beyond what is covered in the contract) is desired, that can be added for a fee, in ordering our editing service.

 

Quote Expiration. Our quotes have an expiration date. This is to ensure that we do not have hundreds of quotes out there that all come in on the same day. We pride ourselves on ensuring that we are available to you for your project but can only do that if we have some sort of timeline. Also, the rate and the projected delivery date become affected if they pass (yes, the rate, too) before the quote is signed.

 

Generally, the expiration of the quote is 30 days from when it was prepared. At that point, it would need to be renegotiated. There are no additional phone calls for the same project (again, we are professionals and our time is valuable) but we would re-date the projected timeline and likely the rate is affected (goes up) and that would be factored into the renegotiated *new* quote. There is a limit to how many times the quote is renegotiated before the rate needs to accommodate the additional time that is spent with multiple renegotiations.

 

"Thank You" Discount. For those who act quickly on the quote (within 10 days), we like to say Thank You by giving you a 10% off gift. If you contact us within nine days, we can provide you with the link that gives you the discount immediately. Otherwise, we deduct the 10% from your future payment installment amounts due and provide you with adjusted installment payment instructions. Thank you!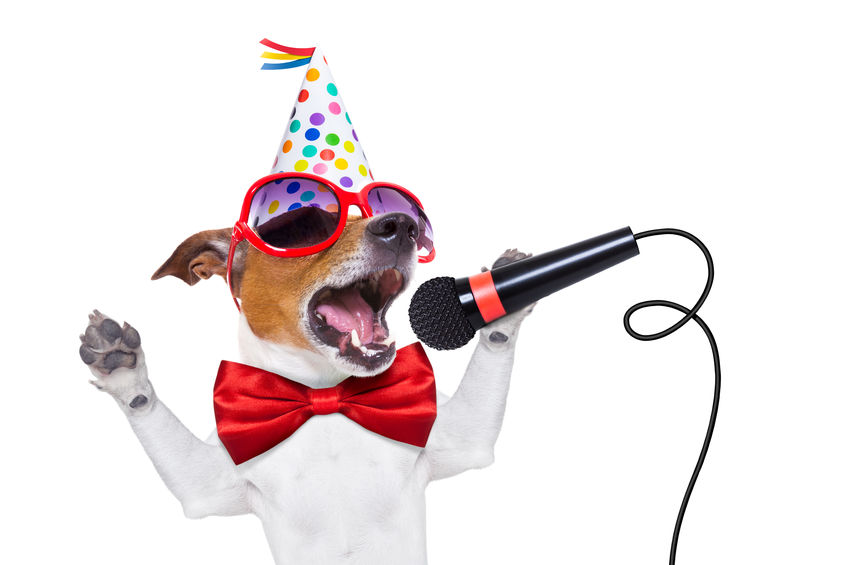 Requesting of the Quote. The first step is to request a quote. We have added a quote request form below for your convenience. There is also one at the upper right of the sidebar (almost every page on this site). After we receive the request for a quote, we move toward the next step in this list.

[cp_popup display="inline" style_id="1878434″ step_id = 1][/cp_popup]

 

Questions / Checklist. After the quote request has been received and processed in our office, you will receive a questionnaire for you to fill out before our initial meeting via phone. We have specific questionnaires for each type of project. We use these in order to help guide you through the process. The questionnaire gets the ball rolling and helps to define the process for you as well as helping us to get the team ready for the call.

 

Initial Team Selection (Internal). During this phase, we assign your team members and prepare, on our end, for the initial introduction call with you. We review the questionnaire and provide you with a link to set up the appointment for the call, at a time that is convenient for you. It is then your responsibility to ensure that an appointment is made, with the link (or contact us if you are having technical difficulty).

 

Initial Call (30 min). The purpose of the call is to finalize the details that you have submitted in the questionnaire(s) and to answer any questions that you may have. In some cases we provide you with the quote while on the call and in other cases you receive the quote in an email after this call, depending on the information and whether any other team members or partners needed to be contacted (i.e. an illustrator for a children's book). There are 30 minutes allotted to the call so we suggest that you list any questions that you would like to ask (or send them ahead of time via an email). If additional time is desired, that can be reserved via a coaching call session.

 

Some have asked why the call is limited and why not an unlimited call and number of calls. Quite simply it is because we have had cases where clients have used this time as a way of helping them to strategize their own book so that they do not have to hire anyone at all. While we are quite sure that that does not apply to you, we still need to protect our team members. During this pre-flight phase (one), no one is being paid on our end, so this is the time that we are giving away for free. We are happy to do so, but we need to be sure that we are responsible for that use of time, for you, for us, and for our other clients, keeping it fair.

 

Final Team Selection and Quote. After the call, we finalize the team member selection and if the quote was not made available during the initial call (next step), we email it to you at this time. Also, we introduce you to your ghostwriter (if you have not already been introduced).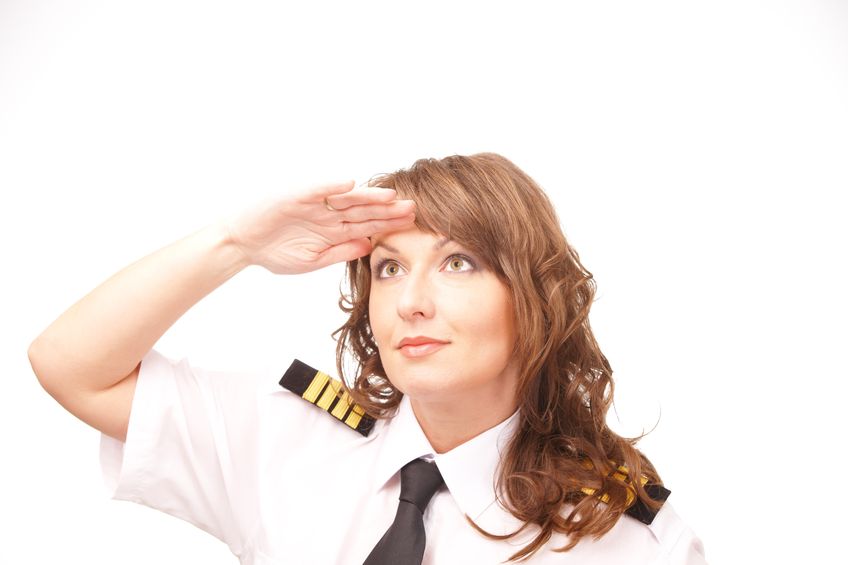 The Ghostwriting Team
While we don't expect it to happen, we are prepared if you or your ghostwriter do not feel like it is the perfect fit. We do ask that you give it three months for the initial phases, moving into the writing phase. If you still are not satisfied with the ghostwriter selected for you, we can swap out your writer for another writer and any notes that had been included with your project will be provided to the new writer, as well as the opportunity to meet with your new writer and go over any feedback, questions, comments, etc. that you would like covered to get that fresh (and yet continued) start.
Absolutely! In fact, we encourage you and your ghostwriter working together. Your feedback will help your ghostwriter to hit that sweet spot when it comes to writing your book. Obviously, micro-managing is not something that is beneficial, but we definitely encourage feedback so that we can ensure that we do reach your dreams when it comes to your book. Remember, satisfaction is guaranteed.
In essence, we like to think of the process of working together as a team, on your project, for your benefit, as unlimited. In that way, nothing curbs the creative process and we all live happily ever after. However, in the real world, we do have to put some reasonable limits. Whereas most of our clients are reasonable and just as motivated as we are to move forward in the creative process in a… uh… creative way, that isn't the case with all people on our shared earth. Therefore, we do have to impose a number as far as quantity of revisions. Revisions are still available past that point but they would be available for a fee. This also keeps all of us on our toes and ensuring that we are not taking advantage of each other. It instills the level of accountability (and manners) that is needed any time you have human beings working together.
We have been doing this for a while and quite good at putting together just the right team. And, besides, your satisfaction is guaranteed so if you don't feel it is the right fit, we can assign another writer to your team. All we ask is that you allow three months before making that sort of request so that everyone has some time to get used to each other and find that fit.
It does help that we have psychology training as well and this education and experience aid us in finding that perfect fit. Our psychology background is in the area of team building and performance (in addition to our writing and publishing experience). Oh, and this isn't a couple of courses but headed toward the doctorate.
The following team members may be a part of your ghostwriting team for your project. There is some variance depending on the project as well as any contract exceptions and basic versus premium service. It is also possible that one individual may fulfill more than one role and even in some rare cases that more than one person will fulfill a particular role on the team. But, the basic roles are as follows:
Project Manager
Just as the title indicates, this is the person who ensures that the project stays on task and progresses at a normal rate to ensure the commitment to schedule, etc. While the tasks and activities are managed on the client/writer level, this person oversees the entire process and interacts with the writer to ensure that the project is progressing properly.
Writer/Ghostwriter
This person is the one who is your go to person. This is the team member with whom you will be chatting, scheduling interviews, and the person providing you with the drafts to review. If there are questions about your project, this is the person you contact.
Coach (Only available in the Premium Packages)
Think of this team member as the one who coaches you through the process. While the ghostwriter is the primary person with whom you will work, the coach is the one who takes that step back to help you see the big picture that includes marketing, promotion, and much more. The ghostwriter is focused on the content of the book whereas the coach is focused on everything, including coaching your ghostwriter!
Editor
When you have reached a point with your ghostwriter where you both can say, "Hey, it is finished," you are at a point where the Editor can step into the picture. This role is key as the Editor has the opportunity to do what is called a cold read and identify any areas where there is room for improvement or suggestions for you, the client. Again, you are the boss, so think of the Editor as another team member who is there to help you reach YOUR goal, success, and happiness.
Rates, Fees, and Pricing
It is possible that you can save money if you already have a portion of your book written (please see the question about ordering something other than the fully ghostwritten book. It is not treated as a discount as much as a custom quote or an a la carte quote. In cases where you opt to go with the package quote, the material that has already been written can be incorporated into the ghostwritten book and may help to make it an even stronger creative work, without adding to the cost. Of course, these are generalities and nothing can be promised without knowing what we are working with and providing it to you in a quote. But, we aim to please and every effort will be made to provide you with any advantage available when it comes to incorporating pre-written content versus everything from scratch.
Love the question!  First of all, we probably shouldn't comment on other agency prices…  However, we can do a bit of an evaluation process together and analyze the results, eh?
"Ghostwriting Advice: What to charge?" was written from the perspective of helping the ghostwriter to know what to charge his or her client(s). It was also written nine years ago. If we were to guesstimate that the rate of inflation was, say, 14% (please see US Inflation Calculator) would need to also increase that rate for the ghostwriter.
For a 14% increase, we would take the original rate (say $25,000 as a starting rate) and multiply that by 1.14 (to add the 14%). The resulting rate would be $28,500. If we used $30,000 (another rate listed on ur referenced article), it would be $34,200. While that may not sound like a huge increase, it is something to be considered when comparing rates on the internet, ensuring that we also look at the date when the rate was included in the article.
If you read further in the article (great article, BTW), you will see that the lower rates (four digits; less than $10,000) have to do with little or no experience as well as books that I heard one publisher reference as glorified pamphlets (in other words, very short).
Do other agencies charge less? Yes. I have seen it. But, you need to pay attention to the quality that you will receive, as well as the length. Keep in mind that quality is not cheap. So, if you want your book to do well and you want to be viewed as a successful author, you should probably look at the price in the context of the quality that you will receive.
One final thought… Do the math!
I was doing some research on what other agencies charge and wanted to ensure that we were within that ballpark (not too cheap and not too expensive). Oh, and by the way, yes, we are in the ballpark and maybe even a little less expensive than what we should be, when comparing to other agencies.
So, I used an example agency and referred to two of the resources that they used to support their pricing structure. Now, I happen to be a "math person" and solve algebra problems for the fun of it in my spare time. Instead of counting sheep to fall asleep, I do math problems in my head. Yet, I had to calculate this twice, to be sure!
What am I talking about here?
The resources that this agency used supported prices such as $100,000 for a book, or at least $80,000 and certainly not less than $40,000 (giving the benefit of the doubt). You know what? The agency quoting these resources gave quotes that were less than $10,000 and even in the most complicated projects, did not rise above $12,000. The math simply did not support it! If the links pointed to calculations that were supposed to support these lower rates, then we missed the boat with those calculations!
So, if you are comparing prices to other agencies or doing a competitive analysis like I did, make sure the math works. No, you do not have to do the math in your head. Pull out a calculator and run the numbers. Do it twice if need be to ensure that what you are comparing is really what you are comparing!
The rates really depend on the project. For example, an autobiography project involves quite a bit of teamwork in order to formulate your story and ensure that what you want to be covered is covered in your autobiography. As a result, there is quite a bit of pre-flight (interviews, discussions, feedback, questions, etc.) that goes into the project even before it is written. For an autobiography project (not including final editing) there is about 33% of the work that is the writing part and 2/3 that is pre-flight, ensuring that everything is laid out exactly the way that you want it to be presented in your autobiography. There is more work that goes into an autobiography than, say, a novel. A basic starting rate for an autobiography can be around $23,000. Need a point of reference? Picture how much time is involved in the autobiography and then picture a ghostwriter devoting that time to your project. Let's say that it takes six months. Would you be able to feed your family on, say, $7,000 for six months? When you look at it from the perspective of the level of effort, it helps to give a visual picture of the level of effort and what is required, in this case, for an autobiography.
It is best to request a quote for your specific project so that we can identify areas where possibly more work is needed (i.e. research, marketing, etc.) or possibly less work (i.e. you have already written a portion of your book and only need editing).
Buyer Personas (and What That Means to You)
Why is it important to know what buyer personas are and how they can help you?
First of all (probably more as a reminder to me, Deborah) stay tuned for an article that I have coming out in the next couple of months about trust in client relationships. A couple of months? That is because it takes the site a little while to publish articles, even quality ones. 😉
Ok, back to buyer personas. I thought of the article because what I am about to share with you is related to that article and something that I wish I had considered before I experienced what I experienced. It would have saved me some money and at least a headache or two!
Buyer Personas
A buyer persona is like defining the profile of who will be buying your product or service. Yes, there are customer profiles and marketers use those to help define who it is that they are marketing to, or they should be using them, to be effective and successful!
But, a customer profile moves us in the direction of marketing and maybe even before that, during product development or product acquisition.
Oh, wow.. sounds like I am writing the article here! I better get to the point.
A buyer persona is like what a playwright would do with character development. Or, a novelist would do that. It is a definition of that person who walks through the (virtual) door of your shop and says, "Yes, that is what I was looking for when I set out to shop today!"
The reason that this is important for the consumer is that if every vendor out there included a definition of their buyer persona (which may be a version of their customer profile), a potential customer or client can read the persona and ask themselves, "Is that me?"
That doesn't mean that if it is not you that you should never deal with the vendor. Quite the opposite is true. If a vendor (not to brag) is responsible and caring enough to post a buyer persona, it means that they do care! Instead of selling something that someone doesn't need, just to get their money, they are saying…
Check out this buyer persona and see if it describes you. If it does not match or describe you than likely that product or service is not for you and you would be better served by selecting another of our products or services or even trying another provider!
Yes, vendors who care are willing to lose you as a customer because they care enough for your well-being!
So, if you want to read a buyer persona for YourContent.Today, click here and we are happy to share it with you. 🙂
When we started YourContent.Today, there were two needs in mind that we wanted to help to fill:
Busy entrepreneurs who needed quality content to help keep their blog going; and/or
Coaches with a passion to help people but who needed a little inspiration to move those mountains.
Fortunately, we have the expertise to fill both of those needs!
But, we are not the only people with an impressive skill set (not to brag or anything). So, after building a persona that actually fit two different groups of people, we realized that those two groups may also overlap and be one group. Rather than spending time trying to figure out where one stops and the other starts, we decided to reach the buyer persona that embodies both.
So, our current PLR Buyer Persona is that person who has a passion for what they do, be it coaching or something else, but who wants to provide content for their followers. Why (do they want to provide content)? Because they care. They care about what they do. They care about people.
Oh, sure, we may have PLR that relates to making money, internet marketing, affiliate marketing, etc. but the heart of the matter and the heart of the YourContent.Today PLR Buyer Persona is that person who does it out of passion.
We all need to make a couple of bucks to pay for our ever-rising utilities, put food on the table, and even food in our pet's dish (if we have one) but money really doesn't grow on trees. That doesn't change the fact that we are reaching those with passion and those who have a desire to be a contributing member of society. We are just helping that group of people to get there from point A to point B, or C, or D…
And, that part about others also having skills in producing content? Well, we either employ them, purchase their content, or provide a link (affiliate) where you can access their content. But, that doesn't change the buyer persona and also, we hand-pick those products (and people). 😉
Coaching (Book Publishing, Promotion, and More)
Why is it important to know what buyer personas are and how they can help you?
First of all (probably more as a reminder to me, Deborah) stay tuned for an article that I have coming out in the next couple of months about trust in client relationships. A couple of months? That is because it takes the site a little while to publish articles, even quality ones. 😉
Ok, back to buyer personas. I thought of the article because what I am about to share with you is related to that article and something that I wish I had considered before I experienced what I experienced. It would have saved me some money and at least a headache or two!
Buyer Personas
A buyer persona is like defining the profile of who will be buying your product or service. Yes, there are customer profiles and marketers use those to help define who it is that they are marketing to, or they should be using them, to be effective and successful!
But, a customer profile moves us in the direction of marketing and maybe even before that, during product development or product acquisition.
Oh, wow.. sounds like I am writing the article here! I better get to the point.
A buyer persona is like what a playwright would do with character development. Or, a novelist would do that. It is a definition of that person who walks through the (virtual) door of your shop and says, "Yes, that is what I was looking for when I set out to shop today!"
The reason that this is important for the consumer is that if every vendor out there included a definition of their buyer persona (which may be a version of their customer profile), a potential customer or client can read the persona and ask themselves, "Is that me?"
That doesn't mean that if it is not you that you should never deal with the vendor. Quite the opposite is true. If a vendor (not to brag) is responsible and caring enough to post a buyer persona, it means that they do care! Instead of selling something that someone doesn't need, just to get their money, they are saying…
Check out this buyer persona and see if it describes you. If it does not match or describe you than likely that product or service is not for you and you would be better served by selecting another of our products or services or even trying another provider!
Yes, vendors who care are willing to lose you as a customer because they care enough for your well-being!
So, if you want to read a buyer persona for YourContent.Today, click here and we are happy to share it with you. 🙂
First of all, we cannot guarantee a bestseller. That is dependent on the service that is providing that classification. For example, Amazon has a bestselling list but they generally do not make it available to self-publishers. So, that is something that we would need to consider as far as the publishing options. There are also other lists that are called "bestseller" lists. But, again, we cannot guarantee (at this time) but we can coach you in the area of best practices that provide you with a better chance of making a bestseller list.
I think what you are likely looking for here is coaching. You likely want some hints, tips, direction in how to get there with your novel. And, that can be a novel that you have written, that someone else has written or ghostwritten for you (assuming you have the legal rights), or it can be added to the package (i.e. premium package) that you order from us for your ghostwritten novel.
Our job is to impart our wisdom to you so that you can be equipped to be the best that you can be as the author of your novel. And, remember, YOU are the author in the case of a ghostwritten book. YOU get the credit!
Here is a list of some of the programs that we have available for group coaching.
Weeding Your Way through the Publishing Jungle;
Secret Keys to Indie Publishing;
Definitive Guide to Market Your Book;
How to Really make Social Media Work for You.
Please stay tuned for additional information about these group coaching programs, as well as the ability to sign up for future sessions.
There are two basic categories of coaching. One is group coaching and one is individual one-on-one coaching. As you can probably imagine, the group coaching (which includes interactive webinars, etc.) is the more affordable option and is quite affordable when compared to its counterpart, the individual coaching.
Another thing to consider is the group coaching generally takes place at set times, in efforts to accommodate everyone's schedules. That said, it is not possible to accommodate everyone's schedule(s) all of the time. Fortunately, we make recordings of the sessions available so that you do not miss anything. And, even if you are unable to attend a session, you have the availability to contact us with any questions and we can answer those questions directly, or even include them in the next session where other peer members may also contribute by asking related questions.
The individual sessions are also recorded and you receive a copy of that coaching session for additional review. The sessions are for your use only and may not be distributed, published, or sold. For example, it does not allow you to post your session on YouTube. The sessions remain the property of YourContent.Today.
Project Management of Your Writing Project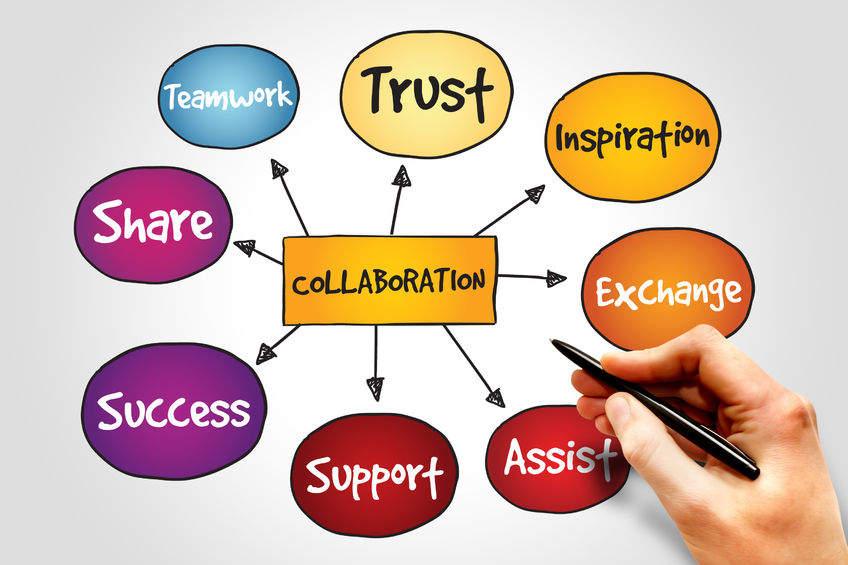 ---
Specific Questions Related to Specific Book Projects
---
The Autobiography (or Memoir)
As with all of our ghostwriting packages, research is available, but for an additional fee. It is one of those optional add-on services. This type of research would be something that occurs in cases where it involves events that occurred in your childhood and there are no longer people available to fill in the gaps without additional research. If this is needed, it can be added to the contract. If it is not needed or something that can be easily added without an additional fee, we will be sure to let you know that, too. As we keep saying, your satisfaction is the most important. Either way, we would communicate this during the planning phase and if the need for research should arise during the writing phase, we would alert you in the project updates as soon as we identify the need. Remember, we help walk you through this process.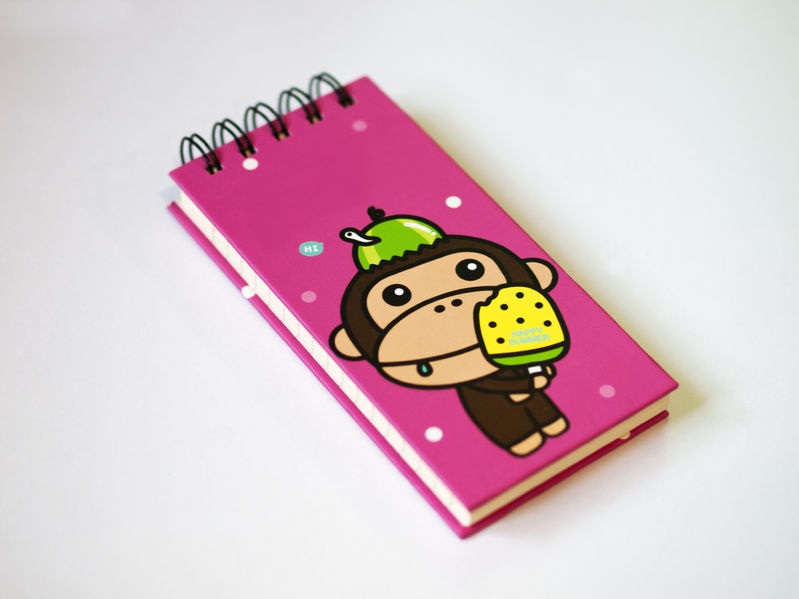 Similar to our response to the question about what is involved in the ghostwritten autobiography process, we are fortunate to have a team who understands the process. So, while it may be helpful if you know what you want to include in your autobiography ahead of time, it is not required and the weight does not lie on your shoulders alone. Our team is there to walk you through the process of completing your autobiography (or memoir).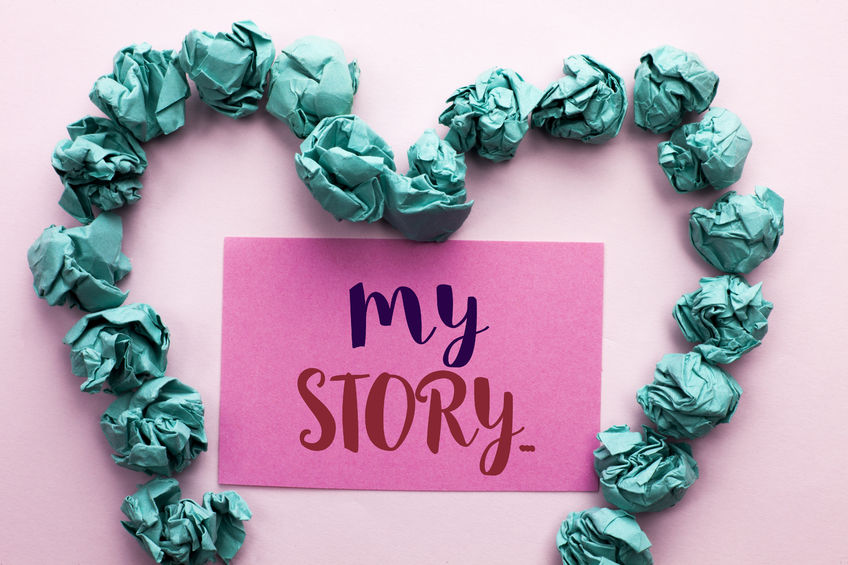 From the aspect of project preparedness and development, as well as the writing process, there are not that many differences between the memoir project and the autobiography project. The primary difference is the timeframe. That isn't the timeframe of the project (how long it takes to write it) but the timeframe that the book covers.
When it comes to the project itself, the process of strategy sessions, writing, providing drafts for feedback, etc. is basically the same for both. Also, the level of effort is basically the same because in both cases it is a matter of collaboration between our team and you since it is your story that is being told.
The easiest way to differentiate between the two is to think of the autobiography as the story of your entire life whereas the memoir(s) is the story of a portion of your life. So, for example, if you are (or were) the president of the United States, you may want a memoir covering the stories of what happened while you were in office. Granted, you may want an entire autobiography (you as the author) or an authorized biography (with someone else as the author).
So, the answer to the question of whether you want a memoir or an autobiography is the answer to the question of how much of your story you want to be told. If you want your entire story told from birth to where you are today, it is an autobiography. If you want just a portion of your life's story shared, like relating to an event, it would be a memoir that tells not only the story but possibly what you were thinking or learning during that time.
Another thing to keep in mind is that the autobiography is a story. For someone picking up an autobiography to read, they want to know about the person. They are curious what that person went through and what it is that makes this person (you) unique. For a memoir, often times the reader wants to know about the event and how that event affected the person. They may not necessarily care about the specific person as much as understanding how the event affected the person and more details about the event. So, as another example, surviving a plane crash may be a memoir that a person picks up because they are curious how a particular person felt going through the plane crash and what they learned. That would be a memoir.
Make sense? If not, we can cover that in our initial setup (pre-flight) call and clarify any questions you may have about the two types of project.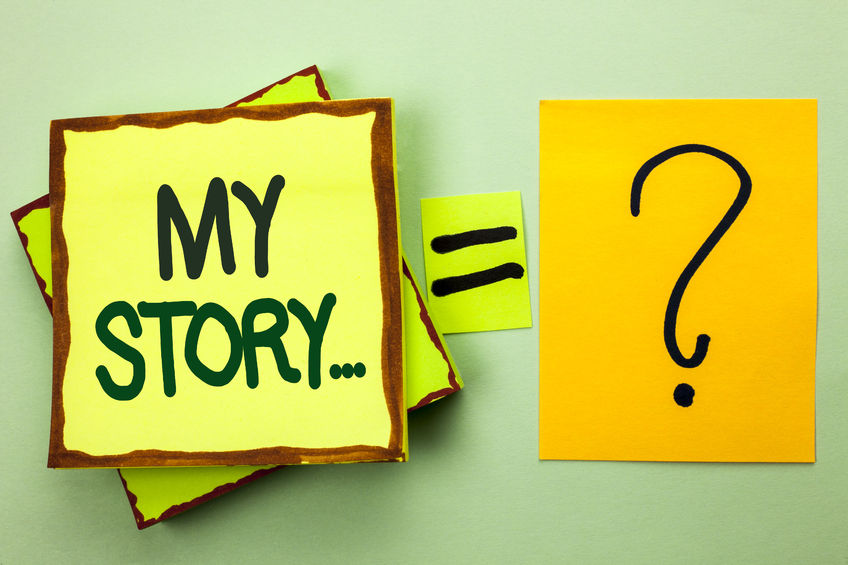 Our autobiography service is basically the same as any of our ghostwriting services. One key difference is that it is much more in-depth. Fortunately, we lead you through the process so you don't have to have it all figured out in order to move forward. The reason that it is more in-depth is that this is YOUR story with a compilation of your successes, stories of lessons learned, and much more. In comparison, a project such as a novel may not be quite as involved. The novel could be more involved if you (the client) want it to be but generally, that is not the case. In contrast, the autobiography is much more likely to involve the client from start to finish as each story or chapter unfolds. We would expect that, wouldn't we, since it focuses on YOUR story? 🙂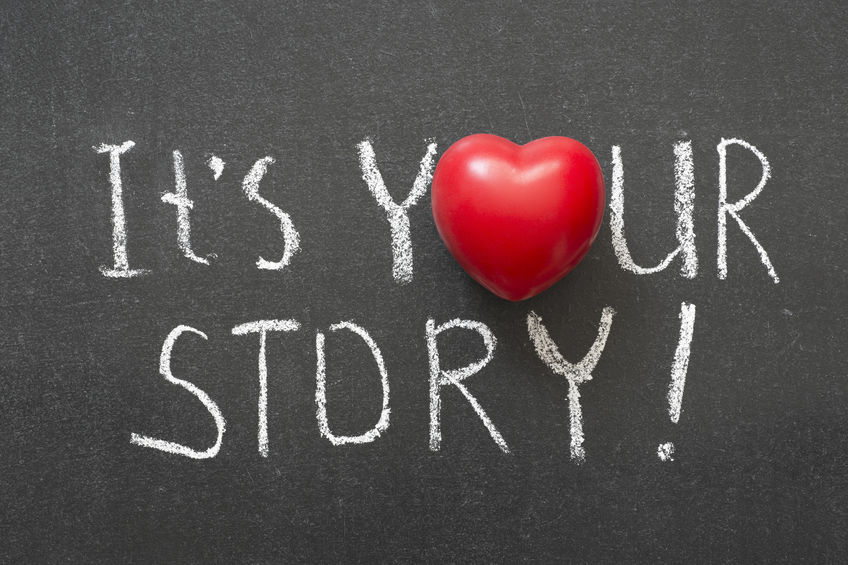 Novels and Works of Fiction
Glad you asked! We have actually answered this question under our coaching section. You can read the answer by clicking here.
In most cases (as in all so far) clients come to us with the idea for their novel and want us to write it for them. This makes sense. I mean, you have someone who has a great idea but may not be a writer themselves or may not have the time to do so. That is a great reason to hire a ghostwriter. It is YOUR idea and we simply pull it together for you so that you can realize the success for yourself.
In that case, we go through the process of identifying what you want, sketching out the plot and characters, and pulling together the deliverable that provides the plan that we will follow to reach your desired destination. There is a more detailed explanation here. That explanation goes through a description of each phase and how we help walk you through each step on your way to success.
It is also helpful to keep in mind that a novel is likely to be less expensive than, say, an autobiography. That is because once the plot if sketched out in our strategy session, it is a matter of doing the writing and moving forward with the plan that you have approved. In the case of an autobiography (as a comparison example), there is more to the strategy session(s) because we are identifying the stories (true stories) that will be included in your autobiography. In the case of the novel, we are writing chapters for you to read and provide us with feedback and the process tends to be less involved than an autobiography.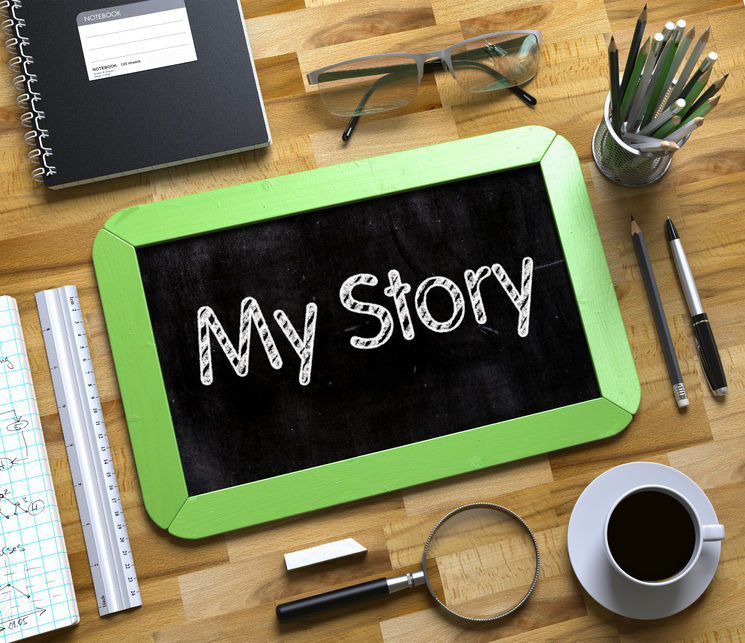 Books for Children, Youth, or Young Adults
The first question is what age group is being targetted for the book. While this category is called Children's Books, we also ghostwrite books for youth. In those cases, there may be some illustrations throughout the book, even if it is a chapter book. However, for younger children, it would be picture books (even via Kindle) and those would require something in the form of visual enticement and telling the story through visuals.
So, after defining the age group and type of book, the next step is to define the type of visuals (if at all) that are needed. For the most part, for this category, yes, there are visuals.
As far as our package pricing? Due to the fact that many clients who request ghostwriting for children's books may also come to us with illustrators who are ready for the project, we do not automatically include the illustrations or illustrator. That said, we do have a talented young artist/illustrator "on the payroll" available for projects. That said, her availability is limited, as she is also a college student, busy with her studies. If you require her services, we can work with you to check her availability or identify other options. This is an add-on item to the package.
Fortunately, with any process or service we offer, we walk you through the process, including questions that will help you identify what you need or want and we have strategy sessions so that when we enter into the project, we all know what page we are on (no pun intended).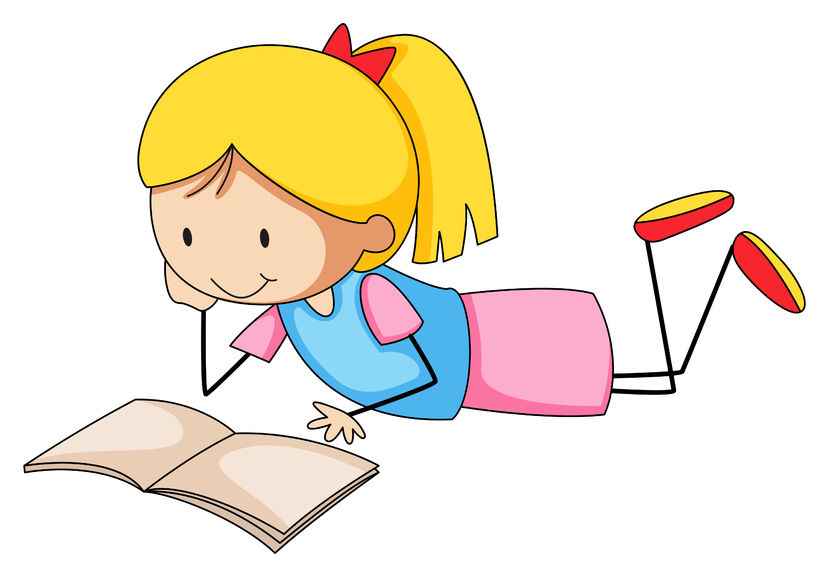 Children Book ghostwriting (or Children's Book ghostwriting) is a fun endeavor. It is fun for those ghostwriting it, the client / you, and hopefully, the children reading the books (or having the books read to them).
That said, it takes a special gift to be able to ghostwrite a children's book that is successful. Fortunately, we have access to gifted writers.
It also requires an understanding of what children, youth, and young adults understand and desire at the different phases of development. Fortunately, we have an almost-psychologist (meaning just a few classes and the degree is finished) on staff and that greatly helps in understanding things like lifespan development.
Presentations (PowerPoint, SlideShare, etc.)
We have decades of experience in putting together presentations (like Microsoft PowerPoint presentations), developing them, designing them, and presenting them.
We have created them to be used in online courses, community education, professional seminars (like SKill Path), and corporate environments, to name a few.
Our specialties lie in creating presentations that keep the audience engaged, keep them curious, and reach the objective for which they were intended.
What have you got to lose?
Simply fill out the Quote box to your right and we will get together to chat about your needs and what you are looking for, as well as a possible mock-up to give you a preview of what to expect.
Another option is to order your professionally-developed presentation via our online store, with some basic variations. This will get your project moving faster if you are ready to order today. The delivery of your project is still dependent on availability with a policy of first in first out (FIFO) for client order fulfillment.
Speeches
We can write almost any speech you would like covered. If we can write an article about it, we can write a speech. So, let's give it a whirl! We will figure out a way for you to feel confident about our speech writing capabilities without sacrificing anything on your end, as far as ensuring money well spent.
If it helps, our background includes winning more awards than can be counted, at speech contests that included extemporaneous speaking, which is like writing the speech on the fly. Add to that that we have hours upon hours of stage time, conference time, and we are professional writers, and you couldn't find a better mix for your speech writer.
In reference to Deborah's speech writing and presentation… "You had them eating out of the palm of your hand."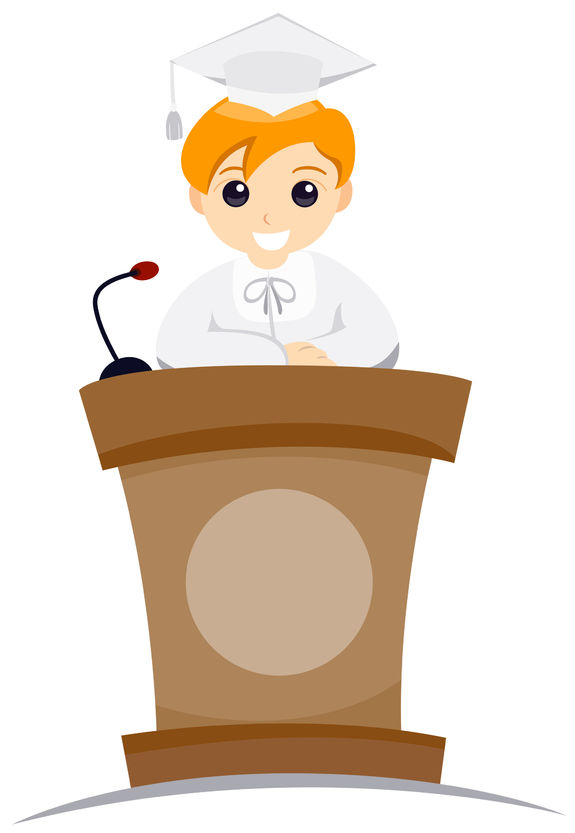 Twitter Chat Transcript Packages Ghostwritten for You
Well, probably. Or, you could hire someone to program an application where you could do it yourself.
You see, we create a transcript, viewable on the web, as well as a PDF version. In that PDF version, you can also include branding and advertisements that YOU choose. So, there is even a monetization option there.
And, yes, you could use the application that we use, Twitonomy, to download the tweets in an Excel spreadsheet. You could then manually add them to a web page in reverse order so that they read in the way that the Twitter Chat happened (instead of the reverse order in which you received them from Twitonomy).
Oh, also, you would pay Twitonomy about $5 more than what you would pay for our package deal. So, if you order the YourContent.Today Twitter Transcript Package Membership, you get your weekly Twitter Chat Transcripts, in the format I described, but get it for $5 less than what you would pay for the raw data. And, that isn't including the formatting, web page HTML, customized PDF< etc. You see, I (Deborah) am also a programmer and I wrote a program that takes the raw data from Twitonomy and turns it into the format that you receive when your order the package from us. 🙂 So, yes, you could do it manually, pay more for the data, and spend hours doing it. And, how many weeks would that last? 🙂
You are correct. You don't need a Twitter Transcript as a Twitter Chat Host. And, certainly, you don't need one if you are not a Twitter Chat Host. There you go, problem solved. 😉
Also, you could create a transcript by capturing every tweet, using Tweetdeck, and embedding it on your site. That is the natural Twitter way of doing it and it looks really nice! But, I have done it and to capture every tweet in the order that they were tweeted (oldest at the top so it reads like a book would read).. well, it takes a lot of effort and a lot of time.
But, it is an option.
Or, you can hire use by subscribing to the customized Twitter Transcript Package Membership.
I know. It is odd, eh?
But, for a Twitter Chat host to be able to offer something like what used to be offered by the now-defunct Storify, it matters!
First of all, you have a Twitter Chat. For more about Twitter Chats and how to run them, feel free to visit our new website devoted to that topic at ChatMistress.com. We also have one coming soon, directed at providing a calendar of Twitter Chats that are currently happening and that is at SocialCafe.net. Finally, if you want to see one in action, visit the official site for #SocialCafe, where we were the first to use #SocialCafe in 2012 and ever since then (remember, you can't own hashtags but you can be the first to ever use one 🙂 ). On the official site, you may even see some Storify transcripts, that is, until we convert them over to the new format.
So, for some Twitter Chat hosts, they pull together a summary of the chat, after the chat, and highlight some tweets and give an article-like description of what was discussed. That is quite common. But, even with how common it is, there are also Twitter Chat hosts who do not have any summary and just have the chat itself. Hey, whatever floats your boat, right?
Personally, I like having the summary as well as an actual transcript (tweet-by-tweet) of the Twitter Chat. The transcript also helps if I am delayed in preparing the summary because I can refer to it to grab the tweets that I want to feature (or even fave after the event). This is where Storify was so handy, providing an ability (especially as they improved the interface) to grab all of the tweets and then embed that on your site. I'm sure you have some other questions about how this can be done but let's answer the question about ghostwriting. Then, feel free to navigate through the other questions. I split them up so that we didn't make this answer tooooo long 🙂
Hint: If I were doing this, I'd go for the Basic Package ($15/mo) because I save $5/mo over getting the subscription to the service directly and I get more! And, if I used the coupon setupFree I could save the setup/signup fee of $15 and just get down to business. I receive servince (done-for-you) and save money. What is to think about there? 🙂
Ghostwriting a Twitter Chat Transcript
So, what is with the ghostwriting part? … for a Twitter Chat?
Here is the thing… Since we are offering something that is written (sort of) and it is something on which you, as the Twitter Chat Host, can attach your name, as the "author," well, it is "ghostwritten." 🙂 That was an easy answer, right? So, let's check out some of the other questions because I think they might already be forming and fortunately we have the answers for you!
---
Private Label Rights (PLR)
PLR (Private Label Rights) content is pre-written by professional writers with the intent that you can use it today. Ideally, you edit the content to personalize it to sound like your style, but the beauty is that you can use the PLR "as is" right out of the box!
So, what is the big deal about PLR? The big deal is that it does not cost you very much! Whereas you could go out and pay a writer $500 to write an article for your blog, with PLR, you can usually purchase a package of, say, blog posts for much less money. Generally (and please note that I said generally 🙂 the cost of PLR can be around 90% cheaper than what it would cost you if you hired a writer to do the same thing.
Even professional writers use PLR in order to fulfill the requirement of blog posts, etc. on their own sites. So, PLR is not just for non-writers. It has so many purposes and potential uses! There is also video PLR, PLR ebooks, and much more.
And, like we said above, you are not required to change the PLR but if you do, it now becomes a unique article that is your own article but you did not have to spend the same amount of time writing it because most of the work was already done for you! That is the essence of YourContent.Today, providing you with quality PLR that you can use today! We either write the PLR ourselves or we recommend quality PLR from our peers after we have checked it out ourselves to ensure its quality.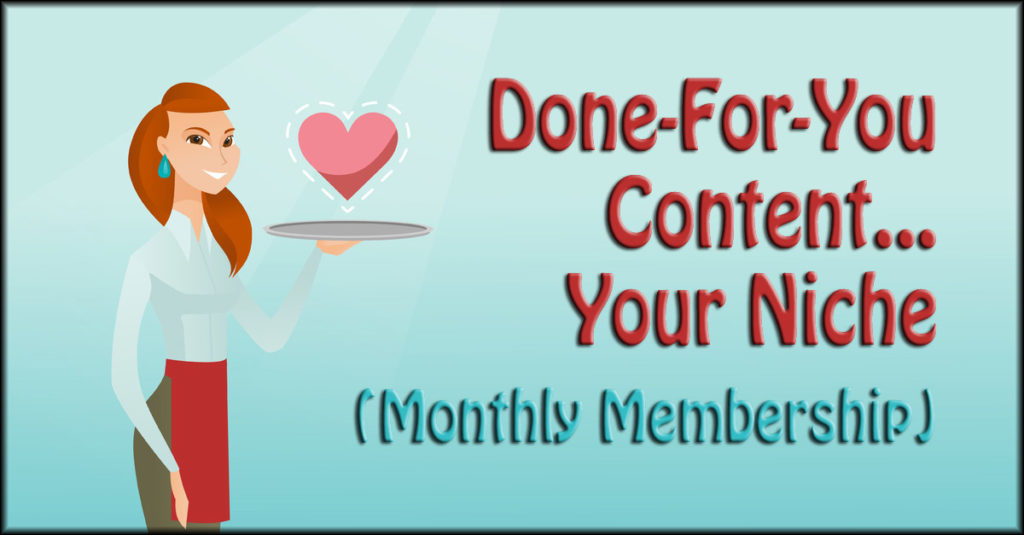 Our site is full of PLR in our YourContent.Today store, but we actually recommend the PLR membership where you are able to get the PLR at a discounted rate because of the membership but still get the high-quality that comes with our high-quality per unit packages. You can pick out a membership that matches your niche and get more than just the written word. Click here to view the options and pick out the PLR membership that is right for you (along with the deep discounts for first-time members). And, if quote posters are your thing, we have those, too > Click here.
Quote Poster PLR (Beautiful Quotes on Beautiful Backgrounds)
Think of Quote Posters as ready-made social media viral magnets. They are ready to post, out-of-the-box, with the different sizes for the primary social platforms:
Twitter
Facebook
Pinterest
Instagram
LinkedIn
Google+
We do all the work, providing you with inspirational, comical, motivational quotes that get attention. You can copy the quotes into your tweets or Facebook or wherever you want to post them and then attach the image and you are all set in 30 seconds or less (depending on a few factors 🙂 ).
The images are provided for this exclusive use by Michael Anderson of SeasidePhotographs.com. That means that you can post these quote posters wherever you like but you cannot copyright them because they are already copyrighted. But, you don't need to worry about all the legal stuff as a document is provided with the package, explaining all of that.
You get to go out and have fun!
There are a couple of different options. You can purchase the package of quote posters or you can subscribe to the membership and receive one high-quality quote poster package per month and pay a bit less than the per-poster rate that you would pay in the one-time package. Visit the quote poster product page to help you decide and then select your option from the pull-down menu.